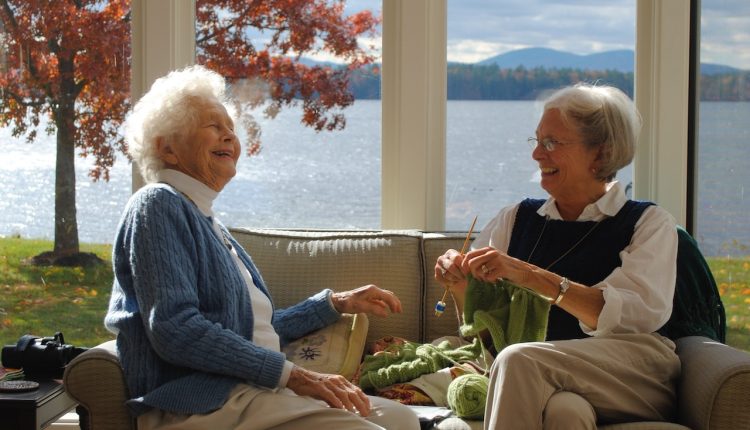 Active Care Senior Living can be a great option for seniors who need extra help with daily living activities. But how do you know if it is the right choice for your loved one? In this blog post, we will explore the benefits of assisted living, how to find the right facility, what services are offered, costs and financial aid, and alternative care options for seniors. By the end of this post, you will have a better understanding of the assisted living option and whether it is the right choice for you and your loved one.
The Benefits Of Assisted Living
There are many benefits to living in an assisted living community. For one, it allows elderly residents to live in a community with people of similar ages. This can be a great sense of safety and security, as residents know that they're not alone and can rely on the support of the other residents. In addition, assisted living communities often have more robust healthcare systems than traditional nursing homes. This means that elderly residents can receive the care they need without having to travel out of their neighborhood or state.
Another great benefit is access to assistance with activities of daily living (such as cooking, bathing, dressing, etc.). This ensures that elderly residents are able to live as independently as possible while still receiving the level of care they need. In addition, professional caregivers are available 24/7 to assist with all aspects of a resident's life. This includes coordinating appointments and providing transportation when necessary.
Assisted living communities also offer socialization activities and events that can be enjoyed by everyone in the community. These events provide an opportunity for elderly residents to connect with one another and share memories from their past lives. Additionally, meal plans are often tailored specifically for each resident's needs which helps them maintain a healthy diet while staying within budget.
Finally, every assisted living community has personalized care plans that take into account their unique needs and preferences. These plans help ensure that each resident receives the level of care they need without feeling overwhelmed or stressed out. Additionally, assisted living communities enhance quality of life through increased independence and dignity – something that is sorely lacking in many nursing homes today.
Embracing The Advantages Of Assisted Living For Seniors
As we get older, it becomes increasingly difficult to manage day-to-day tasks on our own. This is where assisted living comes in – it provides a safe and comfortable environment for seniors that allows them to stay in their own homes or communities, while providing the support they need to live a comfortable life. Assisted living centers offer a variety of benefits that can make a big difference in the lives of seniors, so it's important to consider whether this type of care is right for you or your loved one.
For example, assisted living can provide seniors with security and peace of mind. Residents can feel reassured knowing that they're in a safe and secure environment, surrounded by supportive staff who are dedicated to helping them live as fully as possible. In addition to providing comfort and security, assisted living also offers many opportunities for socialization and enrichment. Residents can enjoy daily activities and participate in group settings, which helps to foster positive connections with others.
Another advantage ofassisted living is that it's customized specifically for each senior resident. The staff at an assisted living center are familiar with the individual needs of their residents, which makes care more personal and supportive than ever before. Additionally, health and wellness programs are available onsite to help seniors stay healthy both physically and mentally. And if needed, transportation services are available 24/7 so that residents can get around easily no matter where they are located.
Of course, not all elderly residents need or want assistanceliving; some prefer the independence that comes from staying alone in their home. If this is your loved one's preference then don't worry – there are many reputable assistedliving facilities out there that offer this type of care as well.. In fact, many seniors chooseassistedliving over traditional retirement communities because they find these facilities more convenient overall.. So if you're thinking about what options might be best for your elderly loved one – considerassisted Living!
Finding The Right Assisted Living Facility
There are many factors to consider when selecting the right assisted living facility for yourself or a loved one. From the types of services and amenities offered to the location and licensing requirements, it can be difficult to know where to start. In this section, we will provide you with a checklist of key things to look for when selecting an assisted living facility.
First and foremost, you need to decide why you want to move into an assisted living facility. Are you looking for more independence or assistance with your daily activities? Are you planning on staying in the facility for only a short period of time, or do you envision yourself residing there for years? Once you have determined your reasons for moving into an assisted living facility, it's important to understand the difference between retirement homes and assisted living facilities.
Assisted Living Facilities typically offer more services and amenities than retirement homes. These facilities typically offer full-time staff who are dedicated to providing residents with quality care and assistance. Services may include regular meal service, help with bathing and dressing, assistance with medication management, personal care assistance, social activities, transportation options, and much more.
It's also important to consider what advantages assisted living has over traditional retirement homes. Assisted Living Facilities typically cost less per month than retirement homes – making them a better financial choice in some cases. They also offer many similar benefits such as personalized care plans and social activities designed specifically for seniors.
Once you have determined why you want to move into an assisted living facility and understood the difference between these two types of facilities, it is important to prepare a checklist for selecting a suitable facility, locations, and staff services available before making any purchases or arrangements with residents. Researchers should understand the residents' rights regarding activities and services before beginning any research.
What Services Are Offered In Assisted Living?
Assisted living is a great option for those who are looking for a place to live that offers round the clock care and assistance with daily activities. These include things like cooking and cleaning, as well as providing nutritious meals and socialization opportunities. Depending on the specific assisted living facility, other services may also be available, such as nursing care and medication management, transitional care, specialized therapies, housekeeping and laundry services, security and safety measures, and more.
Before making a decision about where to live, it's important to do your research so that you can find the right assisted living facility for you. These facilities vary in size and scope of services offered, so it's important to find one that fits your needs perfectly. Once you've located an assisted living facility that meets your criteria, make an appointment to visit and take a look around. You may be surprised at just how much assistance you can receive in this comfortable setting!
Costs & Financial Aid For Assisted Living Facilities
When you are considering whether or not to move into an assisted living facility, it's important to understand the different types of costs that can come with this decision. Below, we will outline the main costs that you may encounter when living in an assisted living facility and discuss ways to cover these costs.
One of the most important costs to consider when looking into assisted living is the monthly cost. This includes everything from room and board to required services like assistance with eating or bathing. Monthly rates will vary based on the type of assisted living facility that you choose, so it's important to do your research before making a decision.
Another cost that you may encounter when moving into an assisted living facility is long-term care expenses. These expenses can range from nursing homes and home health care to total care in an assisted living setting. It's important to think about your long-term needs when budgeting for assisted living because this can have a big impact on how much money you end up spending overall.
Finally, one of the most common financial questions that people ask is how they can cover their out-of-pocket expenses while residing in an assistedliving facility. There are many available financial aid programs for people residing inassisted Living facilities, including Medicaid waivers and various government assistance programs such as SSI or Medicare Part D. It's important to explore all of your options before making a decision so that you know exactly how much money you will need upfront and over time.
Taxes are also a consideration when looking intoassisted Living facilities because many residents are required to pay taxes on their income while they reside in anassisted Living setting. Often times, there are also tax implications associated with receiving services inassisted Living settings such as meals or housing assistance. It's importantto consult with your tax advisor before making any decisions aboutassisted Living services.
Exploring Ways To Financially Manage Long-Term Care
When someone has to care for a loved one who is aging or has a disability, the family may be faced with the decision of whether to place that person in an assisted living facility or in their own home. Assisted living is a form of long term care that allows seniors and adults with disabilities to live in their own homes while receiving assistance from paid staff. Long term care is important because it can help to preserve a person's independence and quality of life. In order to make the best financial decision for long term care, it's important to understand both its advantages and disadvantages.
Advantages of assisted living include that it can be less expensive than professional long term care, it's often more convenient than home care, and residents are typically able to maintain some degree of control over their lives. Disadvantages include that residents may experience loneliness or social isolation, they may have difficulty adapting to changes in their environment, and the facilities can be less safe than professional settings.
The most cost-effective way for families to manage long term care will vary depending on a number of factors, including the type and severity of the loved one's condition, family size and financial resources, insurance coverage, and preferences for privacy versus assistance. However, there are several common approaches that families can take in order to lower the overall cost of longterm care. Some tips include discussing long-term care needs with your loved ones as soon as possible so you can begin planning for potential costs; researching different types of insurance options; budgeting carefully so you don't exceed your monthly limit; creating realistic expectations about what type and level of assistance will be available; maintaining regular communication with professionals involved in your loved one's care; and seeking out support groups or other resources when needed.
Ultimately, having long term care insurance is an important way for families to protect themselves against unexpected costs associated with caring for a loved one who needs professional assistance during this time period. By having this coverage in place before an issue arises, you can feel confident that you're taking all necessary steps towards ensuring your loved one has a comfortable future – no matter what happens next.
Alternative Care Options For Seniors
There are a variety of care options available for seniors, and it's important to find the right one for them. Assisted living is a great option for many seniors because it offers different levels of care that can meet their individual needs. Below, we'll outline the benefits of assisted living and some of the factors you should consider when choosing an alternative care option.
Assisted living facilities offer residents a wide range of services, such as meals, transportation, activities, health services, and 24 hour supervision. These services can help to make life easier for seniors by providing them with everything they need without having to go out in search of it. Additionally, assisted living facilities typically have lower rates than traditional nursing homes or retirement communities. This means that you can afford to stay at an assisted living facility without breaking the bank.
When selecting an assisted living facility, it's important to think about your needs and what type of environment will be best for you. Some factors to consider include the level of care offered (independentliving vs skilled nursing), the size and layout of the facility, and whether or not there is a community setting available. In addition to these general considerations, it's also important to look for safety features like 24 hour security patrols and fire evacuation plans. Financial assistance is available through government programs and private organizations so that even those who cannot afford full-time care can still stay in touch with their loved ones while they're away from home. Finally, we've included some resources on senior care so that you can learn more about your options and make informed decisions about where you would like to live next.